Shopping Cart
Your Cart is Empty
There was an error with PayPal
Click here to try again
Thank you for your business!
You should be receiving an order confirmation from Paypal shortly.
Exit Shopping Cart
Writing tools, tips, and tricks!
| | |
| --- | --- |
| Posted on March 20, 2012 at 8:48 PM | |
Hello, writers and teachers,
Congratulations on the completion of the state tests!
We will move on now to the more creative part of the school year. We will be working on the NARRATIVE (the story) with a focus on STYLE.  Yay!  I just love teaching about style because it's so similar to teaching art (including Culinary Art :) ).
The first thing we need to do is review a couple of documents:
These two presentations contain a list of rhetorical devices (cool writing tools, tips, and tricks) and yummy ideas for word usage that we will be using and referring to when we write our stories.
After you take a look at those two, you will need to read and study the following:
This presentation contains a general overview of the elements of fiction (the components of a story) and the basic traditional structure of a story.
If you don't understand something, don't worry and keep going. It'll start making sense once you start to write. And when you do, we will take it step by step, eating small portions at a time.
That's it. Your homework for now is to read about writing. Cool?
The following is a quote from the latest installment in the Tiffany Aching Adventure Series by Terry Pratchett:
"I want a proper school, sir, to teach reading and writing, and most of all thinking, sir, so people can find what they're good at, because someone doing what they really like is always an asset to any country, and too often people never find out until it's too late." From I shall wear Midnight by Terry Pratchett
Sir Terry Pratchett and his books are awesome!
Talk to you soon,
Write Cook
P.S. Here's what I had for lunch on St. Patrick's Day: split-green-pea soup, a cheese and green pepper open-faced sandwich, decorated Rice Krispy Treats, lime and pineapple Jell-O, and green tea with a drop of food coloring. Easy, yummy, silly, and fun!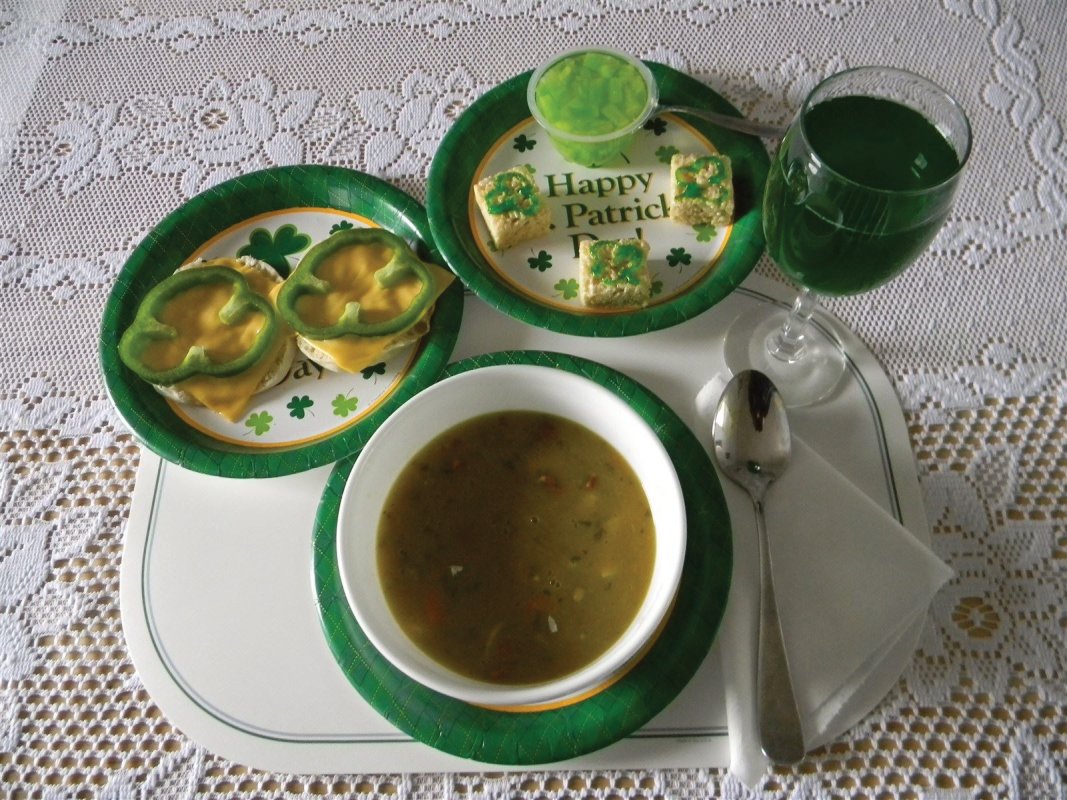 Categories: The Narrative
/