Shopping Cart
Your Cart is Empty
There was an error with PayPal
Click here to try again
Thank you for your business!
You should be receiving an order confirmation from Paypal shortly.
Exit Shopping Cart
Writing tools, tips, and tricks!
| | |
| --- | --- |
| Posted on July 24, 2012 at 6:56 PM | |
Hello, writers and teachers,
This week we will start taking a look at all we can do with verbs.
A verb is a word that shows action or state of being or links the subject to another word in the sentence.
Examples:
The soccer ball flew out of the field. (action verb)
Megan is excited about the trip. (state of being verb)
Jimmy's locker smells funny. (linking verb)
The main verb (or verbs) in a sentence is/are the "heart" of the sentence. Without that "heart," the sentence is incomplete (it's a sentence fragment).
Because verbs are the "hearts" of sentences, we must choose them wisely:
1- Try to use action verbs as much as possible, searching for words that paint a powerful and vivid picture of the action.
Example:
"The child stepped out of the house a little hesitantly. The fog wreathed around him like a long-lost friend. And then, uncertainly at first, then with increasing speed and confidence, the boy tottered up the hill " (from The Graveyard Book by Neil Gaiman)
2- Consider the connotation (feelings associated with words) of the verbs you choose.
Example:
The man staggered down the sidewalk. (This verb choice makes you wonder if the man is drunk.)
The man limped down the sidewalk. (This verb choice makes you wonder if the man is injured.)
3- Use the active voice (let the subject carry out the action) whenever possible.
Example:
The sheep was eaten by a lion. (passive voice - not as powerful)
The lion devoured the sheep. (active voice - more powerful)
Try the following exercise: Find a thesaurus and look for synonyms of every-day verbs such as walk, run, eat, etc. Find 10 super-vivid verbs and use each of them as the main verb (active voice) of a sentence. Save those sentences in your writer's notebook.
Example:
Verb: run
The feral child scampered down the rocky hill and loped into the forest.
Fun Grammar Games:
I hope you enjoy the games!
Talk to you later,
Write Cook
P.S. Salads are wonderfully delicious this time of year. Try adding chopped walnuts and slices of apples or pears to your favorite mixed salad greens. (You can add cubed chicken or hard-boiled eggs to make it a complete meal.)Top your salad with a low-fat cranberry vinaigrette dressing. Yum!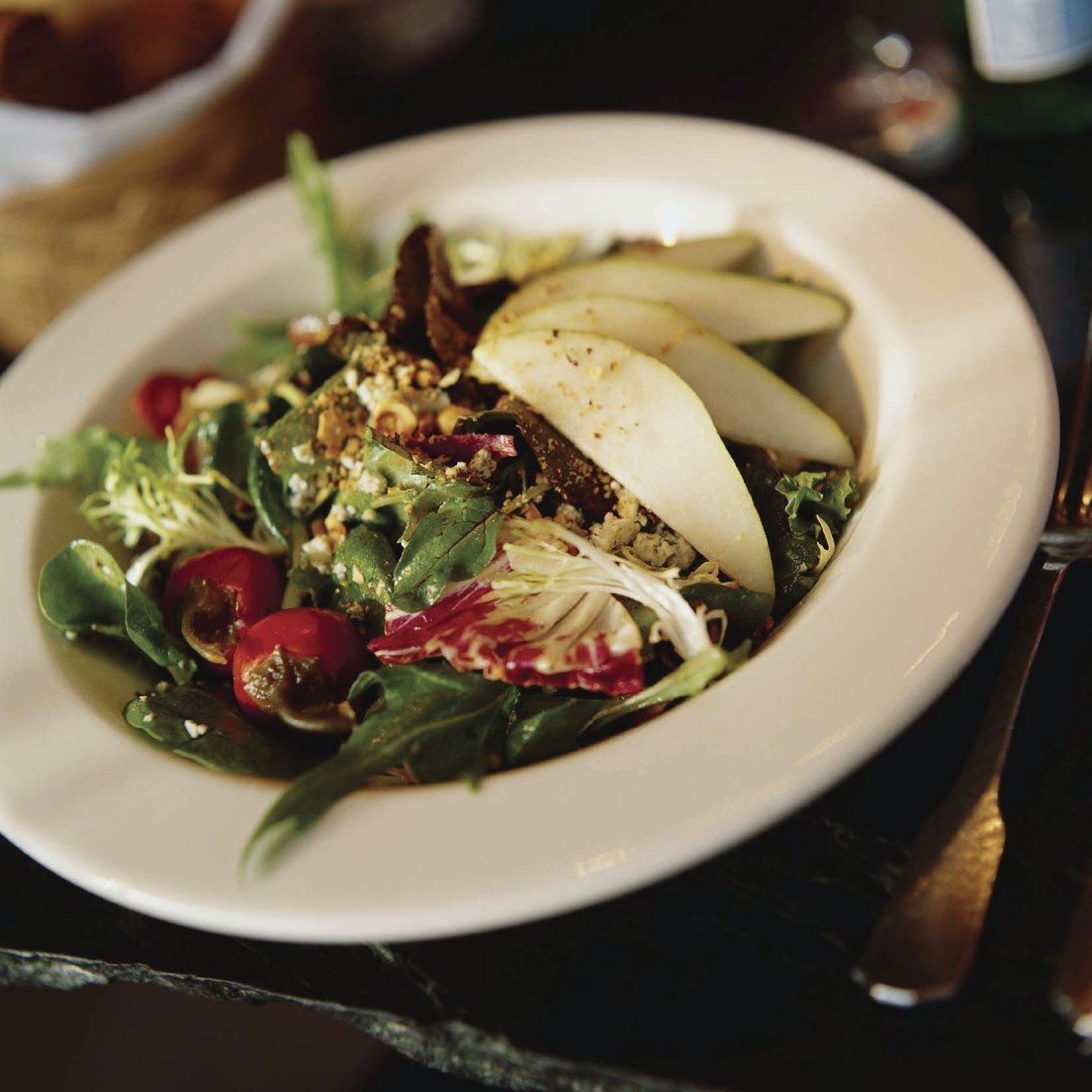 Categories: Lessons on the Parts of Speech
/